Owlypia
With Easy LMS, Owlypia - an exciting international online competition for students - can run ten different tests simultaneously among thousands of students.

General information
When it all started ...
Owlypia is an international online competition for students aged 11-14 and 15-18. They aim to inspire intellectual curiosity, build research skills and academic confidence in young minds. They have about 20 to 25 employees.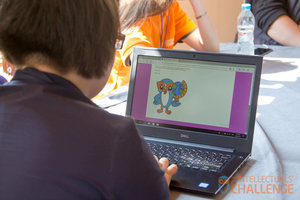 Owlypia organizes international online competitions. They wanted to run around ten different tests simultaneously and needed a secure LMS platform to run the tests with thousands of students. After a few weeks of research and trials, they concluded that Easy LMS was the right choice.
Uploading questions is easy
Owlypia also needed a platform where users can log in, get more information about the tests, then take the tests and receive a certificate afterwards through the LMS. They found that uploading questions and student data is pretty easy, and all of the participants received their certificates upon the completion of the tests.
Easy LMS is like our dream platform for our international competition purposes. It has an intuitive user interface and the styling options are great. We had no issues during the tests, and students, teachers and parents were all happy afterwards.

Ali Cifci, managing director