Mac & Mia - United States

---
Mac & Mia is a children's clothing and personal styling service to find high-quality, unique outfits for your kids. Their stylists create personalized looks for kids in sizes newborn to 10Y, and deliver them right to your door. They help parents save time shopping so they can spend more time with their family – the foundation on which Mac & Mia was built.
Mac & Mia's personal approach makes them stand out in their industry. Mac & Mia have 40 corporate employees, and about 150 remote independent contractors. The large remote workforce needed extensive training in using their internal tools and customer service. Mac & Mia wanted to organize and track training as their remote stylists on-boarded onto teams within the company. They also needed courses and exams to provide organized training, and to track completion for each stylist.
Mac & Mia chose Easy LMS over other systems because they needed a simple platform that was easy to navigate, and was competitive in terms of price. Easy LMS has allowed Mac & Mia to create trainings that are easy to navigate, and are presented to their stylists in an organized fashion. Mac & Mia is now able to ensure that their stylists are given thorough training as they are on-boarding within the company, and they are also able to track their completion to ensure that all stylists are properly trained.
Kyle Buchta, Training and Development Manager at Mac & Mia, commented:

"Easy LMS has allowed us to transition from sending trainings via email to an easy to navigate platform that our employees can easily access and reference as they are on-boarding with the company. We are also able to track performance on trainings so that we can ensure all employees receive the trainings they need to succeed!"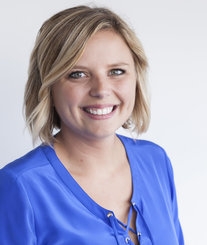 Kyle Buchta, Training and Development Manager at Mac & Mia