What is online examination?
Online examination is conducting a test online to measure the knowledge of the participants on a given topic. In the olden days, everybody had to gather in a classroom at the same time to take an exam. With online examination students can do the exam online, in their own time, with their own device, regardless of where they live. You only need a browser and an internet connection.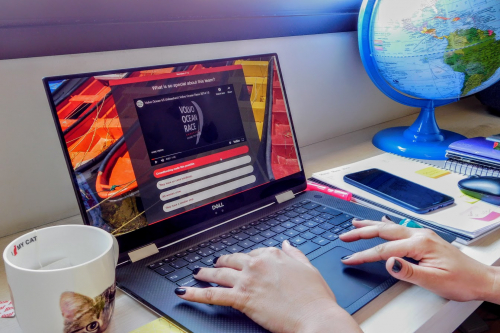 How online examination systems work
The teacher or course builder creates an account with an exam builder. In such an exam system you can create questions and add them to the exam. You can choose between multiple choice questions or free text questions. The students are provided with a link to the online exam, they sign up and can take the exam. They see the results immediately afterwards.
Read more about the objectives of an online examination system and the advantages and disadvantages of an online examination system.
Benefits and limitations of an online examination system
The big benefit of online examination is the cost and time saving, both for students and teachers. The biggest limitation is that you have to be online to use an online examination system. Hence the name "online".
Who uses an online examination system?
Everybody who needs an exam to be taken by a group of students. Our customers range from schools and teachers to companies.
What are typical features of an online examination system?
Obviously it must be possible to create an exam, and add questions. Preferably the exam provides for the option to create a question bank. And you have to be able to set the rules for when a student passes or fails the exam. Those features are just the basics. Look at our online exam features to get a broader picture.
Useful resources
More articles that might interest you