LMS for online customer training
Do you need to sell a new product or feature? Or do you need to help your customers get the most out of your product? Use our LMS to train your customers to add value to your products.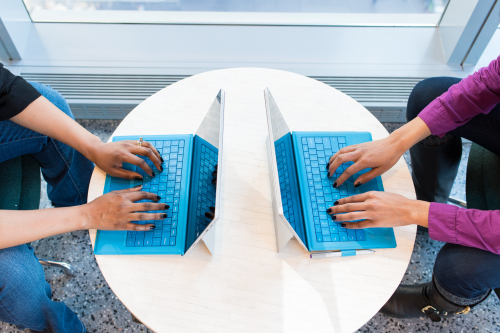 Branded & beautiful
Our courses are beautiful and engaging. Get your customers to experience your brand. Customize the course with the colors of your brand and embed it on your website or customer portal to fully engage your customers.
Track progress
Track the progress of your customers and see if they complete the training. Get feedback on your product by seeing which parts of the training are most difficult. Get an insight of your customers. Send them a certificate if they complete the course.
Online, mobile & self paced learning
With our online LMS there's no need to haul your customers to a class room. Just send them an invite link through e-mail and they can start learning about your product or service right away. On their own device, even mobile. It's also self-paced, so your customer is in control! Read more about: How to set up online training courses.
More articles that might interest you