LMS for extended enterprise training
How can you strengthen your brand and achieve consistency among partners, resellers, and customers? How can you make sure that the rules and procedures of the company are applied outside your "four walls" whenever necessary? Extended enterprise training is the answer. Our LMS can make this happen easily for you. No catch.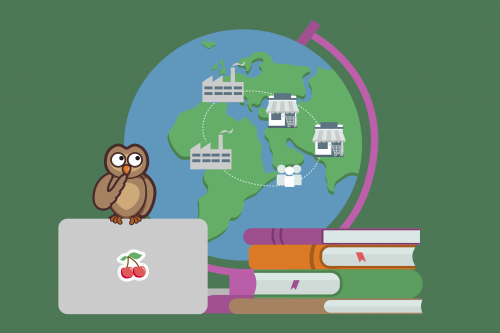 Why use an LMS for extended enterprise training?

Convenient
An LMS reduces operational and administrative overheads
Using a learning management system can help you train your stakeholders in a much easier and organized way. Because all your training material is in one place, and always accessible. It also reduces operational and administrative overheads.
Control
An LMS can generate insightful reports that you can use right away to improve your procedures or particular business units. Take control and retain it.
Make external partners members of the team
An extended enterprise learning management system gives everyone equal opportunities to expand their knowledge and become part of the team. They get to read up on the latest company policies at the same time as your in-house staff. It improves relationships.
Why is Easy LMS the solution for you?
Organize and give access to your learning content all in one place
You can publish your learning content (courses and tests) in a fully branded Academy. Within this Academy, it's possible to separate learners into different groups. Each group (those can be sectors in your company, different units, or partners) can have its own learning path, and the results can be analyzed per group.
Customize your learning environment
Your brand should speak for itself. Use your logo, background image, fonts, and colors, designing your learning environment to match your brand. And do that by yourself directly in our platform, without spending too much money on a custom solution. Easy and beautiful!
Log in with SSO
Memorizing another password … let's be honest, that's even harder than jumping hurdles. Make it easy for your company's clients and suppliers to access your content by using single Sign-on (SSO). They can use the same login credentials they already use for other apps in their company to access your company's learning portal.
Set up integrations with third-party tools
You can integrate with your company's CRM
Do you have a lot of user data that you don't want to have to add manually to our system? No problem, you can integrate with your company's CRM in order to send and receive participant information and test results. Our input and output integrations facilitate transferring information to and from other tools.
View and track real-time progress per participant, per content item, or per group
With Easy LMS, you have different possibilities for analyzing your results. View and filter your results by email address, course, or exam title, and export the selection into a comprehensive Excel file. It's also possible to analyze the results per Academy group. Find out from your reports how your training materials can be improved, and use that information to celebrate and acknowledge the success of specific units or partners of your company.
Set up multiple admins (with different access levels)
Do you have sensitive information that should only be accessed by a few people? Add multiple administrators to your account, so different members of your team (and even outside organizations) can share responsibility for the training. It's possible to assign different roles for each administrator, so some administrators can only manage and view certain parts of the tool.
Our LMS is a perfect fit for your extended enterprise training!

Brian, implementation consultant at Easy LMS
Our top 5 extended enterprise features
Check out our complete list of features.
Every year when we come up for renewal, I always do a little searching around just to see if there's anything else more appealing, and every year I circle back, and it's like, what a waste of time, just stay where I am! I would recommend Easy LMS in a heartbeat.
More articles that might interest you