LMS for higher education
A Learning Management System (LMS) is mainly used for corporate training. But can it be of any use at all for higher education institutions, such as universities and post-graduation programs?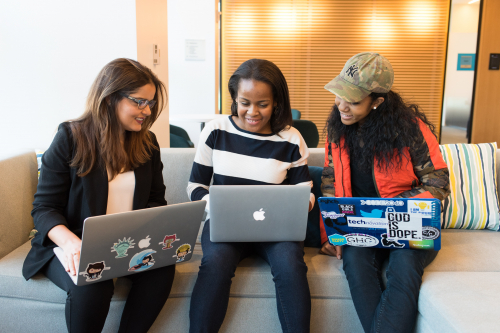 What is an LMS for?
A Learning Management System is a software that allows you to create, share and analyze learning content in the form of online courses and exams. Using modern online learning tools instead of regular ones (such as PDFs, informative emails, printouts, or even regular classes) has proven to be a cost-effective, fast and easy new way to transfer knowledge.
More and more organizations are starting to use this type of software to hire and onboard new employees, and for ongoing personnel training. But, can an LMS be used for higher education as well?
LMS and higher education
Higher education students are busier and more connected than ever before. Not all students these days have the time or means to enroll in fulltime university. Post-grad students usually have a day job and don't have a lot of time to commute to and from the university.
More and more people are in the search for flexible learning, that allows them to learn "on the go" and that is adapted to their unique schedule and routine.
Using an LMS for sharing learning content with students is a great way to give them some autonomy to learn on their own, at the best time for them, whilst at the same time saving a lot of time for the teachers and professors.
What makes our LMS so suitable for higher education?
Easy LMS, as the name says, is a very easy and intuitive LMS for anyone who has a computer and some computer skills. You can easily create courses, exams and assessments with different question types, content styles, such as images and videos, select your own colors and fonts, and even issue certificates for the users who successfully complete the assignments.
Depending on the size of the organization, it's possible to set up integrations to automate the process even more. We can connect with your CRM (to receive users) and send user information and test results to a third party tool of your choice.
More articles that might interest you