LMS for schools
So, you're looking for an online learning management system for schools and students? Now that e-learning is ever increasing in popularity every school needs a learning management system to facilitate this. With an online LMS your students can study in their own time and at their own pace. And a learning management system can help track the progress and report results of your students in one place.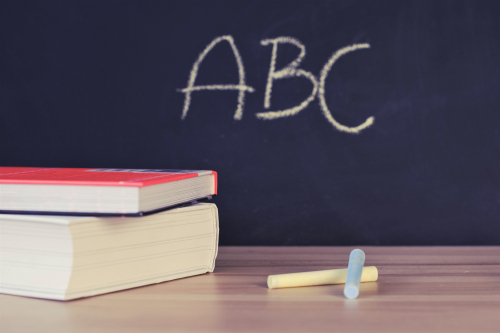 The benefits of an LMS for Schools
Every LMS has its own pros and cons, and as a school you really have to think about how you're going to use an LMS in your school and class rooms. But regardless of which LMS you're going to choose every school and student will benefit from:
Centralized and blended learning
Your teachers can blend different kinds of information in their online courses. They can use text, images, videos, practice questions, quizzes and real tests. They can put in assessments at the start and the end of each course to assess the knowledge of their students.
Learning experience
A well built LMS can elevate the learning experience for your students. Distraction-free and focused on learning.
Gamified learning
Learning can be fun. With a well-designed gamified quiz you can have your students compete with each other for the top rankings on the class leaderboard. In the meantime they can repeat your learning material and gain knowledge.
Tracking and evaluation
Automate your tracking of scores with an LMS. Also gain insight into how effective your learning material is with in-depth statistics for a good evaluation!
Is an LMS expensive?
Yes and no. Learning Management Systems can be expensive if you go for an Enterprise solution which does everything you can dream of but you're never going to use. If you know what you really need and how you're going to use the LMS in your school you can target your search to specific LMS vendors. Choosing what features you really need makes it cheaper or go with an LMS vendor with a special pricing for teachers & schools. I'd suggest our own Easy LMS! We love teachers, so we came up with a special price, have a look at our pricing, US$275 a year is not much, right? You get all the worth of our Corporate Plan (US$999) except for the certification part, but we think you don't need that. Want to know more about LMS pricing models?
Selecting an LMS for your school
As stated above, Learning Management Systems tend to have a lot of features. Rank the things you really need and cross check them with the LMS vendors you can find online. Try every LMS before you decide. The proof of the pudding, is in the eating. We offer a free trial so you can feel and see how easy our LMS works.
''Easy LMS is like our dream platform. It has an intuitive user interface and the styling options are great.

We had no issues during the tests, and students, teachers and parents were all happy afterwards.We would recommend it to anyone without hesitation!''
More articles that might interest you