Best LMS for small businesses
What is the best Learning Management System (LMS) for small businesses? You own a small business or you work for a small to medium business. You want your colleagues to learn relevant material which is essential for your business. You have your course material ready and you're about to get your colleagues to start learning. But you don't know how to get them going, let alone track their progress?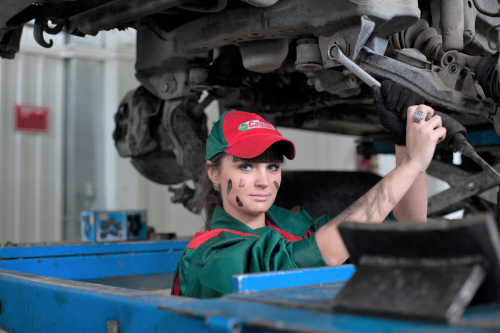 No worries, you're at the right place. We have the perfect solution for you. Use our Easy LMS to turn your learning material in a beautiful online eLearning course and invite your colleagues to our distraction-free e-learning platform to take your courses.
That's all nice and easy, but why is our LMS system suitable for small businesses? We're glad you're asking, let's dive right in to the best answer.
1. Friendly pricing
Compared to our competitors we have fair pricing. Actually, we're pretty cheap. And we're proud to offer the best price and the best course builder. Give your users the best learning experience with our distraction-free course. Our prices start at $20 a month, so there's no reason not to start today!
2. Start right away
You don't have to install software. No difficult setup procedures. Just create an account and get going. If you're not sure we can provide what you need, ask us for an LMS demo, we're glad to show you around!
3. User friendly & beautiful courses
With our user friendly interface you can create the courses yourself. Upload your text, add images, include videos and add some practice questions. Finish the course with an exam. It's within your reach to create beautiful and engaging e-learning courses. Click here for an example course.
4. Easy integrate with MailChimp
Want to catch your students in your MailChimp mailing list? Connect your MailChimp account to our easy LMS in a few simple steps and you're ready to send them your follow-up mails. Check out all of our integrations.
5. White-label
If you subscribe for our Business Plan you get your own white-label LMS. Embed the courses on your site, you don't have to tell anybody you use our product and can get all the credit yourself :-) But we do like it if you tell people you love our product.
6. Support
Yes, it's easy to use and user friendly! We put a lot of thought in our product. But we still think you have some questions. But hey, that's okay with us. We're here to help you get the most out of our products, and the best learning experience for your students.
We have pretty awesome support. Our support is seriously superb, check out our reviews. When you use our system, support has got your back!
More articles that might interest you