Best LMS for small and medium-sized businesses
Do you think that only large organizations can benefit from an LMS? Think again. In fact, small and medium-sized companies can benefit just as much, or even more! Using Easy LMS requires less time and resources compared to in-person and outsourced training, which is perfect for tight budgets. Your colleagues will also benefit from personalized and relevant material. Give them the tools to excel at their jobs!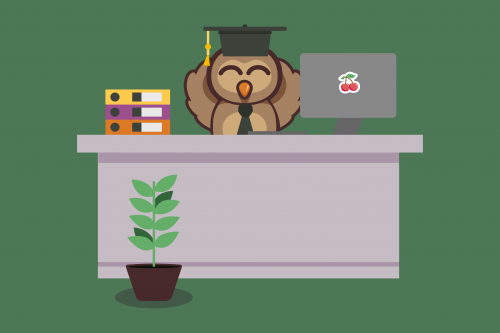 Why use an LMS for your small or medium-sized business?
Employee onboarding
A good start is half the work
A learning management system can help you to get your new hires up to speed in just a few days. And because a good start is half the work, they will profit from it their whole career with your company. Learn more how to boost your onboarding process with an LMS.
Employee training
Implementing employee training throughout your organization can quickly become cumbersome and time-consuming. An LMS is therefore essential for reducing your workload. Moreover, an LMS is fundamental to effectively give your staff the knowledge they need to excel. Read more about employee training >
Compliance training
Compliance training is a given for many companies. But that doesn't mean it has to be boring. An LMS helps you to keep courses up-to-date and engaging. You can also lower your workload with our reporting, email reminders, and certificates. Read more about compliance training >
Customer training
A learning management system can help your clients get the most out of your product. By giving them (constant) education and product updates they will experience all the benefits. Read more about customer training >
Why is Easy LMS the best solution for you?
Cost-effective
When replacing face-to-face training with our LMS, you cut the cost of plane tickets, gas, and accommodation. It also reduces costs associated with printing and sending manuals and guides. Save some paper with Easy LMS 😉.
Easy LMS is an easy-to-use platform without the hassle that comes with big clunky systems
Easy to use and maintain
Easy LMS is an easy-to-use platform without the hassle that comes with big clunky systems. Since we host all of the content on our servers, getting set up doesn't require a big implementation project or technical skills. Moreover, our intuitive system means that anyone in your organization can get up and running with the tool in no time!
Centralize learning
With the Academy, you can organize all of your training materials in one place. Share your training materials in a fully branded environment, and create groups of learners based on job role or location. Instead of searching through a collection of random Word documents, folders, and hard drives, your employees can spend their time on what matters: learning.
Flexibility
The setup of our LMS software is flexible. We offer multiple subscriptions and add-on possibilities. Choose the best fit for your organization, and scale as the needs of your training audience grow.
Our LMS is designed with small and medium-sized businesses in mind!

Eléonore, Implementation Consultant at Easy LMS
Our top 5 features for small and medium-sized businesses
Learning paths
Email notifications
Check our complete list of features.
I appreciate the fact that I am not being charged an arm and a leg. It is one time, one fee.
More articles that might interest you