Play hard during our play week
We like to work hard and focused. But to perform constantly on a high level, you need to unwind from time to time. Even during working hours. We use our playweeks for that.
Can you be fully focused during work for a whole year? The answer is no one can. Even if your work is fun and it gives you energy like ours. There always needs to be a moment to unwind during busy working weeks. That's why we introduced the play week. During the play week, we step away from our daily work and play around, so we can get back to perform the next week.
When does a play week take place?
The last week of a cycle is dedicated to playing
We work in cycles of nine weeks. The last week of a cycle is dedicated to playing. So, on a yearly basis, we have five play weeks in which everyone in the company can participate. And does! From development to office management. "We see a lot of interesting interactions and innovation happen during play week. This gives everybody new energy, new insights, and fresh minds to start the next cycle," explained Jeroen, CEO of Easy LMS.
What do we do during a play week?
The play week is meant to do other things than daily work
The play week is meant to do other things than daily work. Colleagues can work individually or together on a project. At the end of the week, we showcase what we've done, so we can feel proud. Here is a short overview to give you an impression of what we potentially do during a play week:
Experiment with new (technical) stuff.
Try out new software programs to improve the teams or personal workflow.
Write a cool piece of content for the Help Center, our blog, or product website.
Pair program as an implementation consultant in order to learn how developers work.
Answer questions of clients in order to learn more about our clients and their needs.
Improve soft skills like communication or listening.
Learning something new by reading a book or articles.
Tackling overdue maintenance that annoys you but which you normally have neither the time nor the inclination.
Make our office feel even more like home.
Host a workshop for colleagues.
A play week should really feel like play, that's why we don't want too many rules. Because then it feels like work again. And nobody wants that 😉. That is why we introduced this playing field:
We need to work on or learn anything that is linked to our organization. Playing soccer is fun, but this kind of relaxation is not part of the play week.
We don't have to produce anything, but it is allowed. Even if you don't produce anything substantial, you still learn a lot about what works and what doesn't.
We don't have to work on projects that add value for our clients, but it is allowed. If we want to publish something client-facing, we have to meet all quality guidelines en processes before we put it online.
We can feel free to decline a request from a colleague to participate in a project.
Examples of play week projects
We started with the play week in 2021. Since then we have had at least ten play weeks. Let's take a look at some highlights of play week projects:
Dark mode
The dark mode is created by our Front-End Developer Anouk during a play week
Our Easy LMS dashboard is available in a light and dark mode. The dark mode is created by our Front-End Developer Anouk during a play week. There was no demand for it from our clients, but Anouk herself uses dark mode for many software products and thought it would be a great addition to our LMS. "I found an extra color theme a fun challenge to work on. Moreover, I believed in it as an extra accessibility feature. In just two play weeks, I managed to add a dark theme for the vast majority of the pages." Although there wasn't any demand, many clients use it. "We even get compliments on it! "Of course, I also love using it myself 😉," told Anouk.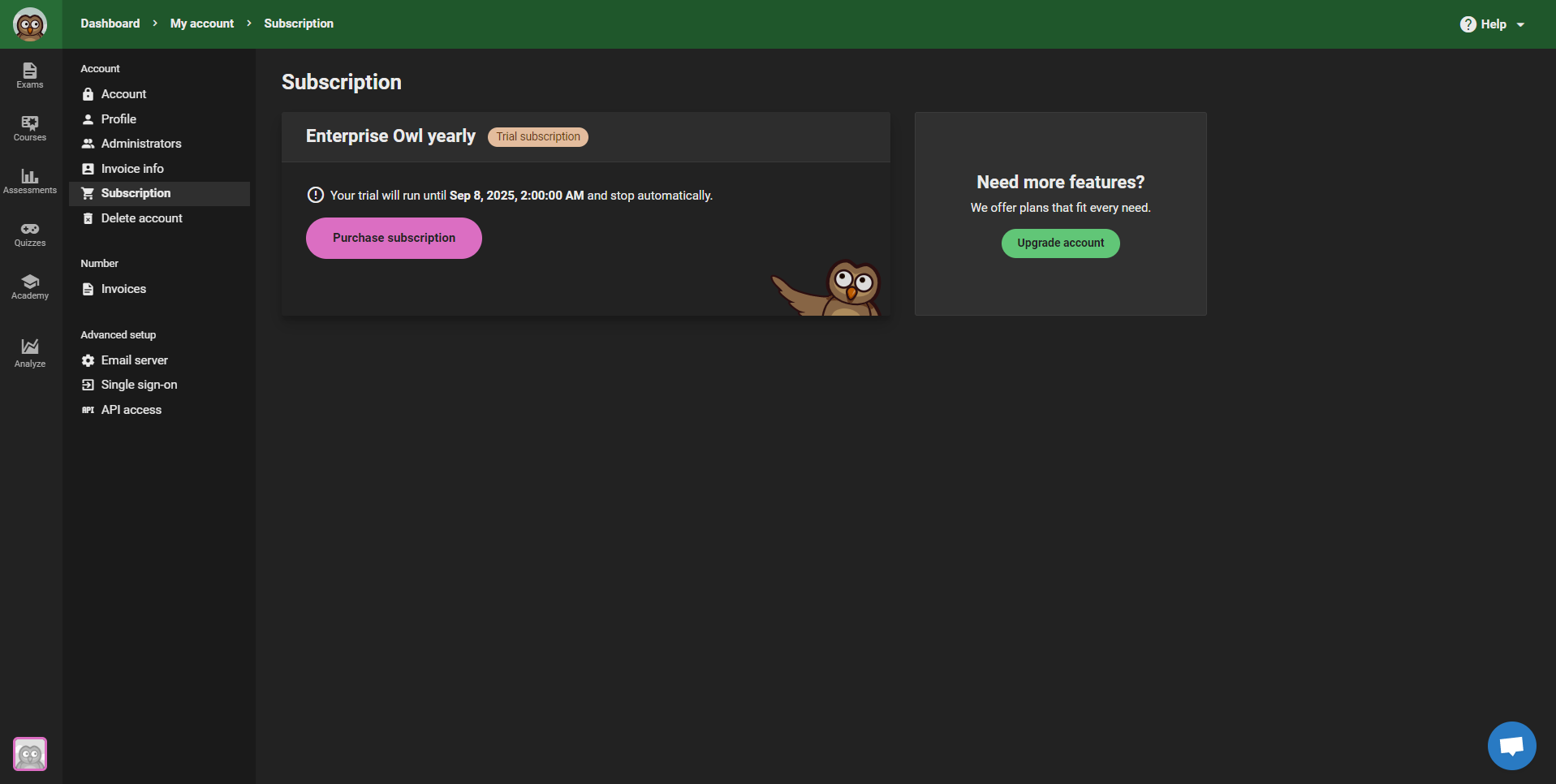 Hour registration tool
Back-end developers Joan, Markus, front-end designer Maarten, and CTO Job improved our hour registration tool. We use this tool to register our working hours, but it is outdated. It lacks, for example, essential features, doesn't have the Easy LMS look-and-feel, and we host it locally on the server at our office. We researched some outsourcing options, but the hour registration tools from other suppliers didn't meet our standards. Markus: "That is why we have chosen to improve the hour registration tool ourselves! Moving it to a different server, Amazon web services, was only a small task. Giving it a complete make-over required more effort. It was fun to do because we make many colleagues happy with small adjustments!"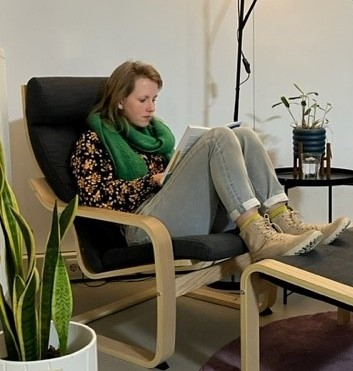 First time blogging
We use every play week to create some new articles for our How we work section. There are the usual suspects with writing experience who participate. But the coolest thing is that colleagues who don't have writing experience join. Just because they want to learn how to write and want to bring their perspective to an audience. Recently, Implementation Consultant, Eléonore wrote her first blog. ''Blog writing is a fun experience! It enables you to express your opinion on topics that matter to you!''
MySQL workshop
Our back-end developers are the go-to persons for technical and database-related questions. Our implementation consultant uses the database knowledge of our developers quite often. But some things they ask are surprisingly simple and could be answered by the consultants themselves if they have basic knowledge of databases. "Therefore we thought it would be useful to teach people some basic SQL so that they could possibly get to the answers themselves more quickly. This is how we started our MySQL workshops," explained Bram, one of the hosts of the workshop.
During the workshop, Bram teaches everyone who is interested in MySQL, the constructs that we often encounter, but certainly not everything. Some examples of what they have been working on "Give me all the accounts we have created" or "Give me all the accounts with this type of subscription." Each subsequent workshop goes a little more in-depth. All the information is documented and available for everyone if they're interested or need a recap 🙂.
Curious about our special work culture? Explore our Working at Easy LMS section to learn more!