Our office
Our office is our hub where we come together. A hospitable, sustainable environment designed to get the best out of our employees! It breathes our motto Keep calm and be proud. Let's take you on a tour!
Green office
A green office is a happy office! We believe that a plant-rich environment contributes to happy, healthier, and more productive employees. That's why we have moss panels in our meeting rooms, hanging plants, and containers full of air-purifying plants in our work areas! We made the containers ourselves from sustainable materials!
We have an action plan to be a zero-impact company
Our office is literally and figuratively green! We do sustainable business and contribute to achieving the world's climate goals! We have an action plan to be a zero-impact company. And that starts with small things— for instance, we print as little as possible, and only on eco-friendly paper. We separate garbage, work only with sustainable suppliers, and buy locally as much as possible.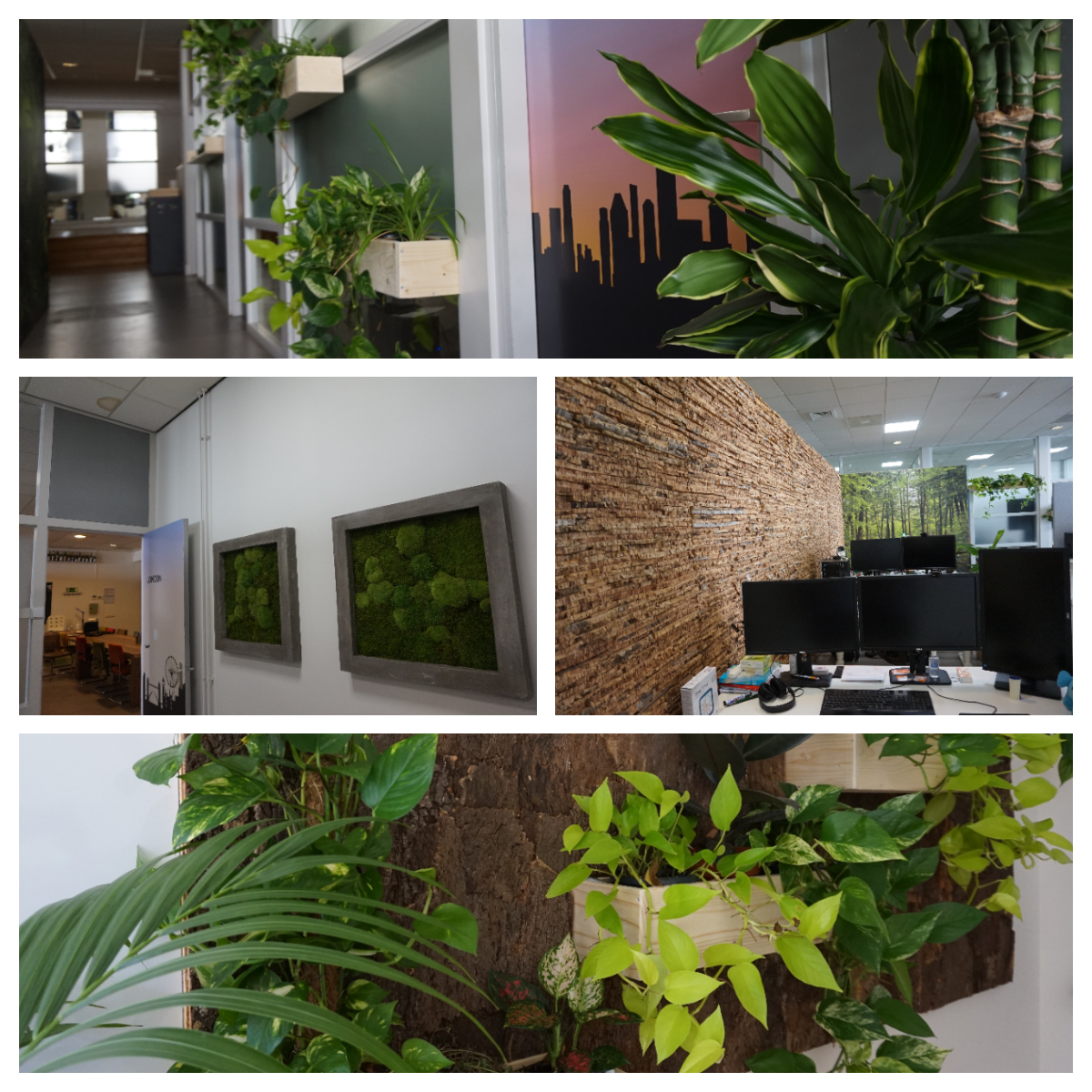 Focused office
Our LMS supports a focused learning flow. We applied the same principles to our office! For instance, we have soundproofed cubicles we can use when making calls or working on complex tasks. Everyone has noise-canceling headphones too! We also work with a traffic-light system to indicate whether we are available or not. We can turn our light red if we want to work on a task undisturbed. Orange means that we're available for help, but only if it is urgent. If we put a green light on, we are available for our colleagues!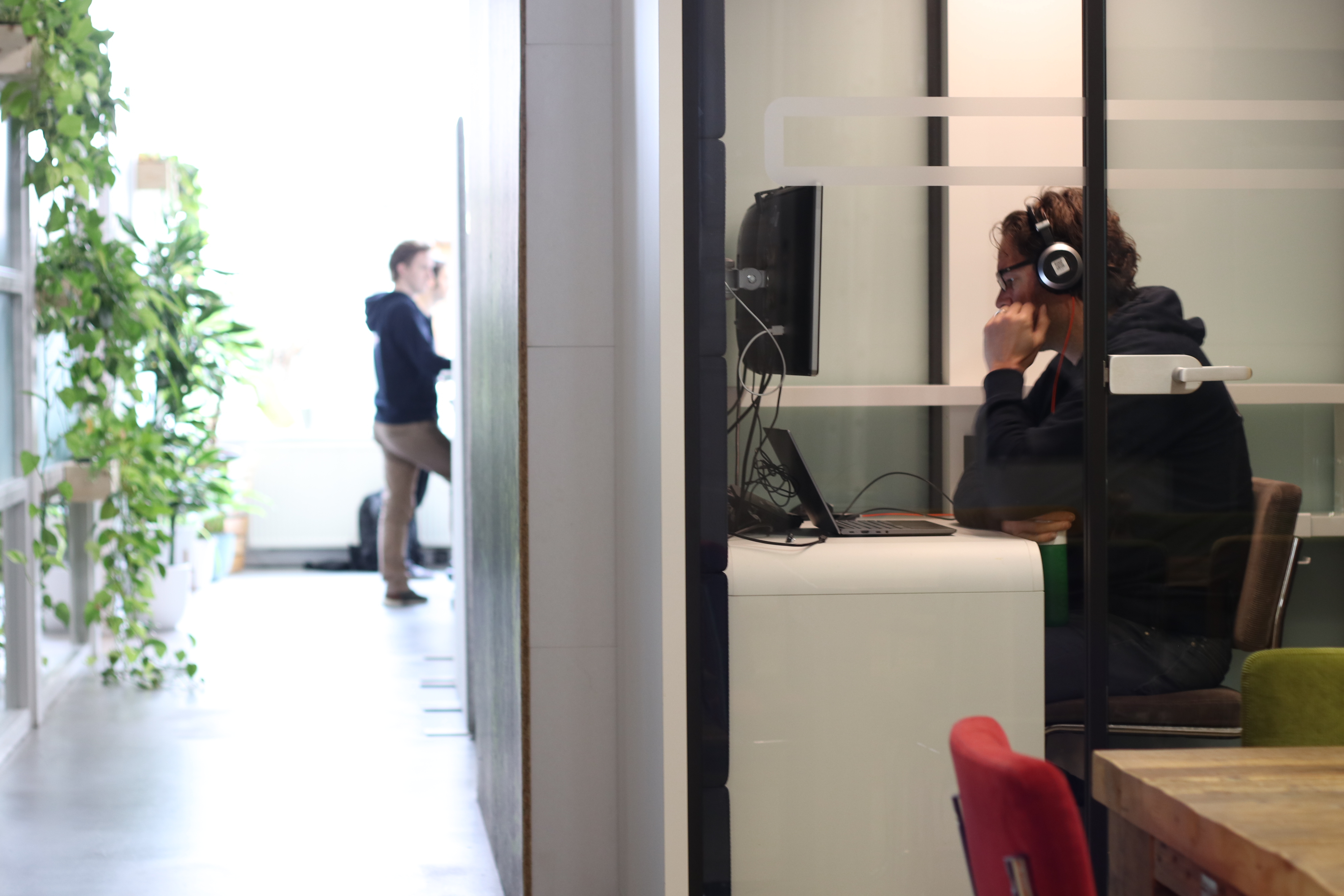 Calm office
We encourage being calm and relaxed at work
We encourage being calm and relaxed at work. That's why we have a flowery and plant-rich garden and a recreation room where we can take a break from work. We also offer monthly chair massages, and we use our communal lunches at our long lunch table to unwind. New Netflix series, good recipes, and travel tips are the talk of the town!
But being calm is only possible when workflows facilitate this. The way we work is innovative. We catch problems as early as possible, so there is never a reason to stress or do overtime. We work eight hours a day - divided over the day tailored to our needs. So there is plenty of time to spend on our hobbies and with our loved ones.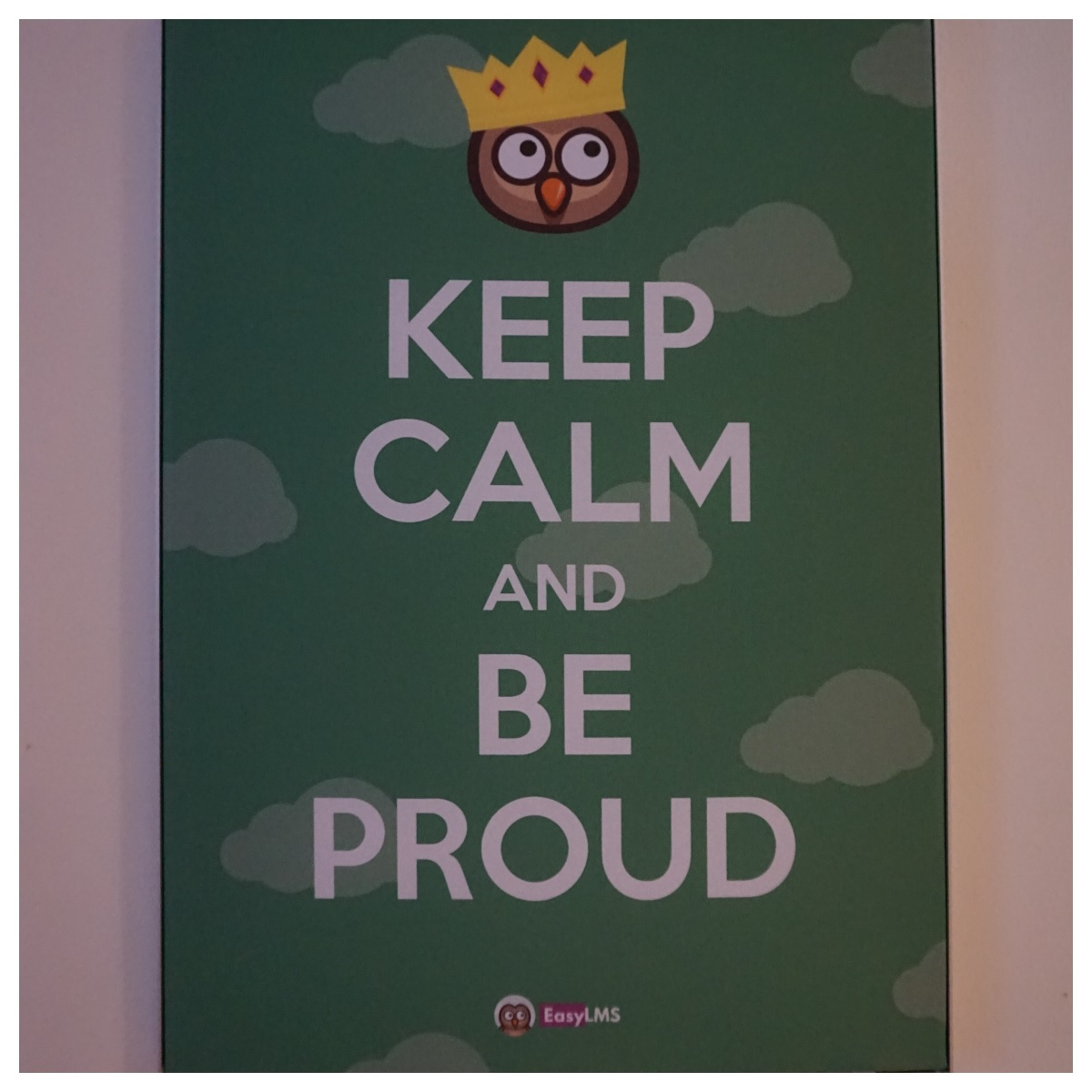 Proud office
The proud part of our motto is reflected in our champagne wall. We kept all the bottles used to celebrate our successes, milestones, and special (personal) moments.