Elevate your career and personal life: The Easy LMS Way
Believe us, no one wants to work overtime daily to meet those tough deadlines. Or live a stressed life because one of the kids is sick, and no childcare options are available. At Easy LMS, we take it easy! We give you the flexibility to shape your professional work life around your personal life.
Be the boss of your own schedule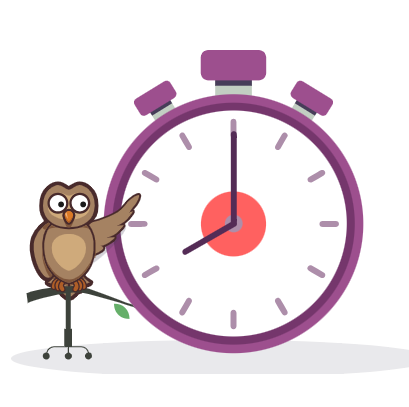 A typical workweek at Easy LMS usually ranges from 32 to 40 hours. In principle, you start work no later than 9:30 in the morning and finish by 6:00 in the evening. How you divide that time is up to you. After all, no two people are the same. Some are early birds, others are night owls. Some thrive after a good morning workout, while others need a midday break. With us, you get the flexibility and responsibility to manage your own schedule. The most important principle is that your schedule should not impact the work of your colleagues.
Caroline, a communication employee at Easy LMS, starts working later every Tuesday to go cycling first. "I find that exercising helps me work more focused. I feel fresher! So, on Tuesday mornings, I go cycling with my husband. Since we have kids, finding time to sport together can be challenging. Doing it in the morning when they're at school works well for us. I make up for the time I miss in the morning by working undisturbed in the evening."
Overtime is not in our vocabulary
Overtime, what's that? At Easy LMS, we don't believe in overtime. We think it conceals inefficiencies in the process. We aim to resolve those inefficiencies. So, after 8 hours, you close your laptop and go home. Another day tomorrow. CEO Jeroen explains, "In the past, we may have worked overtime occasionally, but the fact is, the day after, you're less fresh and less productive. The chances of making mistakes are greater. This happens because it's harder to get into your flow."
Hybrid working is the norm
Working from home is particularly convenient for those with long commutes
We offer a hybrid working environment where you can work from home a few days a week. How many days? That's up to you. We expect new colleagues to be in the office as much as possible during their first month. Onboarding is easier, and it establishes a solid foundation for the future. In principle, we like to see you in the office at least 1 day a week. Also because, we work hard to create a pleasant, plant-rich office where we enjoy freshly roasted coffee, healthy lunches, Friday afternoon barbecues, and game nights. As a result, many colleagues come to the office every day. This includes those who live farther away, as we naturally reimburse the travel expenses they incur.
Working from home is particularly convenient for those with long commutes, like content writer Helena. "My door-to-door commute is more than an hour. It's manageable but sometimes impractical if I have evening plans or choir practice – I love to sing. On those days, I work from home, very relaxed and much less stressful! Caroline and I have agreed on fixed days when we both come to the office to make the most of those days!"
Working from abroad, close to family
We are an international company with 8 nationalities on board! Family is important to us. For our Dutch colleagues, visiting family is within easy reach, but colleagues from America or Romania can't just drop by.
At Easy LMS, colleagues can work from abroad near their families, regardless of time zone differences. "I travel to visit my family in the United States several times a year. At other companies, I would have to use vacation days because they wouldn't support remote work. Now, I can work and enjoy family time without using up my vacation days. I make clear agreements with colleagues about my availability in advance so they can continue unhindered," said Anna, UX researcher and product owner.
We've even gone as far as supporting colleagues who want to move back to their home countries. Of course, we encourage them to return to the Netherlands for a few days at least 4 times a year to maintain a strong bond with the company.
Recently, our colleague Alexandra moved back to Germany. "This works perfectly for me. I'm closer to my family again, which is great for my young children. Plus, I didn't feel the added stress of finding a new job while managing a big move. I can keep on doing what I love," explains Alexandra.
Sick child? Stay home, we pay
Normally, you would receive 70% of your salary, but we top it up to 100%
A sick child at home often causes stress. Who stays home? At Easy LMS, we won't judge you if you choose to stay home and care for your child. We want you to feel the peace and space to do so. You can request short-term caregiving leave. Normally, you would receive 70% of your salary, but we top it up to 100%. You shouldn't worry about losing income when caring for your child.
As a young mother, Caroline often has a sniffling child on the couch in the autumn season. "My husband and I compare our schedules to see who can care for our child. We divide it up. I try to work when my child is napping or watching a movie, and I care for the rest."
Additional paternity leave up to 100%
Short-term caregiving leave isn't the only thing we supplement; we also have paternity leave well covered. Nationally, partner leave consists of one week of paid leave followed by five weeks of paid leave at 70% of salary. We top this up to 100% for those five weeks.
Koen will be a father next year, and this arrangement already gives him peace of mind. "It will help me fill the gap between the end of my girlfriend's leave and the start of child daycare in case our child is born a little early."
Buy more vacation days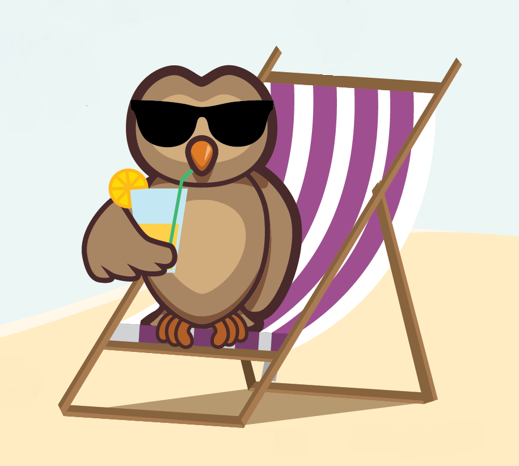 A 40-hour workweek comes with a standard of 25 vacation days. Often, this is sufficient, but sometimes it's not. For instance, if you want to take a long trip or spend more vacation time with your child, who has a whopping 74 vacation days. You can purchase extra vacation days or take unpaid leave in good consultation.
As you can see, we prioritize the human touch. Our belief is that a stress-free life makes you happier, and everyone benefits from that!