LMS for the hospitality industry
The hospitality industry offers a wide range of job and career opportunities and an endless variety of places to work in. It doesn't matter whether you manage a small bed & breakfast or a big hotel chain, because you know about the constant need to train your staff. Not only your permanent employees, but also (and especially) seasonal workers. How can you use an LMS to achieve just that?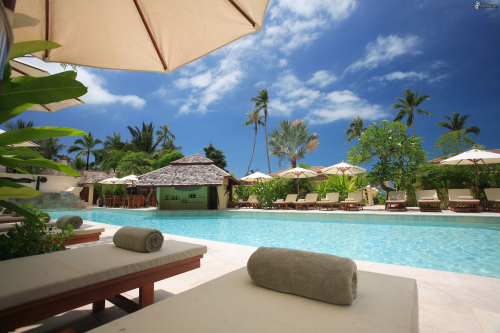 Why does the hospitality industry need an LMS?
The hospitality industry is one of the most challenging industries when it comes to the variety of possible careers. You have permanent and seasonal workers that need constant (and fast) training. You need to keep your staff happy and motivated so they keep high service standards and don't blemish your company's reputation.
Using an LMS allows you to create courses to train and evaluate your staff, and to select and hire new employees. Once you create your content, it's easy to share it and keep track of the users' progress. Training and hiring don't need to be postponed anymore.
What makes our tool so suitable for the hospitality industry?
Easy to use
The name says it all 😊 Creating exams and courses with our software is an intuitive, seamless experience. Our developers do all the hard work behind-the-scenes, so you can create your training program with simple steps, with a very intuitive, user-friendly (and beautiful) interface. Even creating and issuing certificates for those who pass your exams is much easier with our tool.
User interface in many languages
Are you part of a hotel chain that is based in several different countries, or do you have staff that speaks different languages? No problem. With Easy LMS, you can use our tool in your own language, whether it's English, Dutch, French, Spanish, German, Portuguese… (and the list goes on) as well as create courses and exams for the users in their own language. Superb, right?
These are the languages that are currently available for the interfaces of your tests:
Danish
Dutch
English
Finnish
French
German
Greek
Hebrew
Hungarian
Italian
Japanese
Lithuanian
Macedonian
Norwegian
Polish
Portuguese
Slovak
Slovenian
Spanish
Swedish
More articles that might interest you