Switching to a new LMS - Choose wisely
There are many reasons why you might decide to look for a new learning management system (LMS). Maybe your current solution is outdated, cumbersome, or difficult to use, and you are looking for something simpler. When you know it's time to make the switch, what should you consider when choosing your organization's new LMS?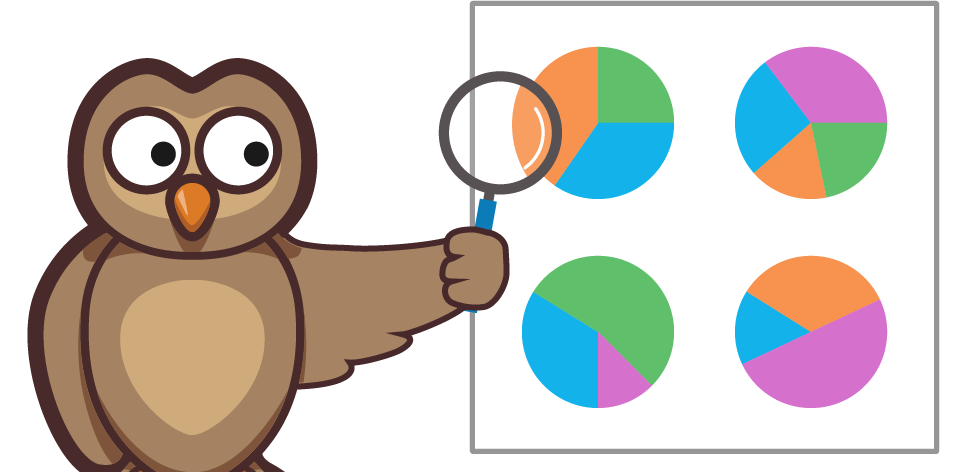 What are your needs?
Nearly 50% of companies wanted to leave their current LMS for other software
To start, you need to take a close look inside your organization and reconsider why you require a new learning management system. Do you need to train employees or new hires and test their knowledge continuously? What level of importance does this training have in your organization?
Next, it's essential to consider why your current solution is not working. A lot of companies are dissatisfied with their current provider. Notably, a Brandon Hall LMS Trends survey in 2014 found that nearly 50% of companies wanted to leave their current LMS for other software. The main features of most e-learning solutions are similar, so it is easy to get overwhelmed and frustrated when trying to choose the best software for your business.
When is it time to look for a new LMS?
Most organizations start looking for a new LMS to alleviate the following pain points:
Their current LMS is too difficult to use and has many useless features, making it strenuous to teach others how to use it.
Their current LMS is too expensive, and the costs will increase if their company grows because they'll need more users.
They run a small to medium-sized business and have a limited budget for an LMS, so they plan to switch to another solution or provide training with other tools other than an LMS.
Their current training consists of a mix of PDF and PPT files, videos, and hands-on training for each new employee. Now, their training is getting disorganized and unmanageable as their company grows.
What is the best solution for you?
There are many options when choosing a new LMS. So much so that the e-learning expert Chuck Severance stated [1]:
There's a lot of parity between the systems. You can almost throw a dart at a dartboard and pick an LMS, and it won't be that bad.
Nevertheless, a system that simply "won't be that bad" could also soon require a replacement.
So, what should you consider when choosing an LMS? Since most systems have similar features, perhaps you could look at the main differences between them to decide. Besides its features, what sets an LMS apart from others? Here are things to consider:
Ease of use. Is the system only for the tech-savvy? By the looks of it, could you and your team get started without too much of a hassle (especially if that's what you are trying to get away from in the first place)? Is it accessible? Can you picture yourself working with this program for long hours, if needed?
Support. What kind of support do they offer? When you talk with their support team, what is their tone of voice? Are they helpful and friendly, or do they make you regret even asking for help? These are important aspects to think about when considering a long-term commitment to a new LMS.
Pricing. What is their pricing model? Does it look reasonably priced with a good return on investment? Do they charge per the number of users? The number of users is vital to consider if you plan on adding new users to the platform on an ongoing basis. Is it overpriced? Do you have to pay for a lot of features you don't plan on using anytime soon?
Reviews. Not only should you look for an LMS with good reviews, but you should also look at the common thread between them. What do their clients mainly say about it? What do they complain about? You will have a better idea of what to expect when you start using the system.
How can I find the best solution?
Learn about different systems as much as possible
Finding the best solution might take some digging on your part. The best way to do this is to learn about different systems as much as possible when you weigh your options. Sign up for a free trial, receive a live demo, join a webinar, and read software reviews to get an accurate overview.
Once you choose your new LMS, you'll need to transfer your current content to the new system. This step comes with unique considerations. Is there a way to reuse the materials and documents you already have, such as PDFs, images, videos, or content created with another LMS? Is it worth it to transfer old content to the new platform, or is it best to create fresh content from scratch?
Is Easy LMS an option?
Choosing the right learning management system for your company can affect your team in many different ways. It can help improve your employees' learning, development, and performance.
We receive many demo requests from clients who are considering switching from their LMS to our solution. Should you give it a try? We think so 😃.
Easy LMS has won many awards and acknowledgments 🏆 and has a unique pricing model that sets it apart from its competitors. Many of our long-term clients praise the ease of use and intuitiveness of our system. They also like our affordable prices and our high-quality support.
Want to learn more? Start a free trial and see for yourself!
Useful resources
Frequently Asked Questions
Dig deeper
Now we know what an LMS is, why you should use an LMS and how to evaluate an LMS. Let's look at learning management systems from...