LMS for compliance training
Compliance training is often legally required to shield your organization against all sorts of risks. Brighten up this task and prepare your business. Discover how Easy LMS keeps your employees safe by making mandatory compliance training engaging and effective!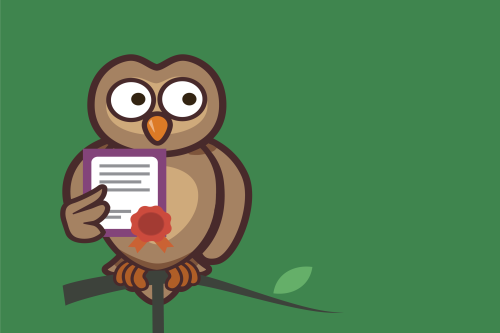 Use an LMS to make your life easy
It is a no-brainer that an LMS has more benefits than disadvantages. Let's convince you with our top 5 advantages!
It is a massive time-saver for your organization and employees.
Think of the money you'll save on travel, venue, printing, and instructor costs by putting your training program partially online.
It makes uploading, managing, updating, and distributing your training material a breeze.
It eliminates the hassle of day-to-day administration by automating tasks like sending invites and certifications.
Both you and your stakeholders can analyze employees' progress and performance at a glance or dive deeper and get all the necessary insights.
In need of more evidence? Read our overview article about the advantages of a learning management system.
Supercharge your training offerings
Are you a consultant who wants to give compliance training to multiple clients simultaneously without extra administrative tasks? Easy LMS is the #1 time-saving LMS for busy consultants. Minimize your efforts, and maximize your time and training results! Simply focus on what's important.
Effortless compliance training with Easy LMS
Use our LMS to streamline your compliance training process, and let us do the hard work for you! We've got you covered. We make it easy to generate certificates and check if your participants passed their training. Maintaining and updating your training material is effortless! Keep calm and discover our highlights ✨:
Flat fee with no catch
Compliance training is an integral part of informing your team about internal and external guidelines. But that doesn't mean you should spend a lot on it. Our LMS is priced fairly without compromising on quality. You don't pay per participant, which makes it affordable to use our system for the whole company.
Our LMS is priced fairly without compromising on quality.
Design and generate

certificates

After all that work, you and your employees will want something to show for it! Get creative and use our robust certificate builder with premade and customizable templates. If you can't choose one, use both. Add all required information, such as the certificate expiration date, and automatically send it when an employee passes an Exam.
Minimize cheating
These built-in features minimize opportunities for cheating, making your compliance training process as transparent as possible.
Test your employees' knowledge and bring your compliance training to life with our Exam tool! Our tool can create a unique Exam for each of your employees, with randomized questions to minimize cheating. You can even add a timer! Our timer feature counts the entire Exam in seconds. When the timer runs out, it will end automatically. These built-in features minimize opportunities for cheating, making your compliance training process as transparent as possible.
Access the results in one click
A glance at the results will reveal if your employee passed their mandatory compliance training Exam. Do you want to crunch the numbers? You can discover which questions they struggled with and address and adjust your learning content accordingly. You can also see the date and time a participant started an Exam, if and when they have finished, and the certificate status. Our notification system keeps you in the loop by ensuring you're alerted when a participant attempts an Exam or Course. Everything is neatly organized!
Maintain your material effortlessly
Guidelines and procedures evolve quickly. So does compliance training. Our LMS makes updating existing material a breeze. Once you have finished creating your Exam, send a notification e-mail to everyone at once. Unnecessary administration is history.
Research our features, and discover our pros!
What do our clients say?
"Teams respond more positively to the training and are competing to see which team gets finished first. Easy LMS has enabled us to bring health and safety alive in our organization. The service from Easy LMS has been outstanding, and we would recommend any organization considering implementing e-learning to use this system – it really is easy."
Janet Ellis, People and Capability Manager at Southland District Council, New Zealand.
Read how Easy LMS gave this client the tools to bring their compliance training to great heights.
What do the experts say?

Discover which common challenges we resolve
Our mandatory courses and exams require a lot of practice to pass. Is there an option to retake exams?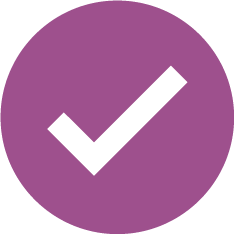 We've had trouble with participants cheating on exams in the past. Is there a way to limit this?
We need to grant our participants a certificate when they pass my exam. Can we do that with Easy LMS?
Start a free trial. No credit card required.
Find out more about compliance training
We help you to get more out of your compliance training with our in-depth articles full of tips and tricks. Pick one, read on, and get inspired. Happy training!
More articles that might interest you