LMS languages
Our LMS software is used by people all over the world, so there is an obvious need for translation and localization, and we work hard on it! We have active translators working on a regular basis to update the website and its features, so our clients and users all over the world can gain access to new tools and features as soon as they are released.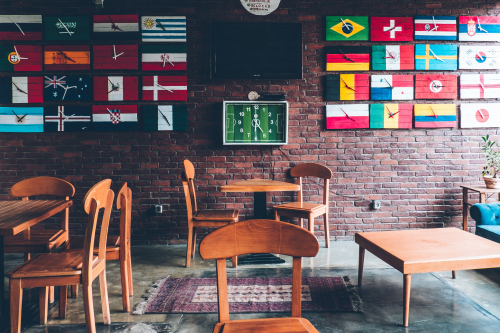 Which languages are available for the admin dashboard?
Last time we checked, the admin dashboard was available in the following languages (and we keep adding more!):
Danish
Dutch
English
French
German
Italian
Norwegian
Portuguese
Spanish
Swedish
These, however, are not the only languages available for use in Easy LMS. There are even more languages available for your tests!
Which languages are available for the learner?
These are the languages that are currently available for the player interface of your Quiz, Exam, Assessment, Course, or Academy:
Arabic
Chinese
Danish
Dutch
English
Finnish
French
German
Greek
Hebrew
Hungarian
Italian
Japanese
Korean
Lithuanian
Norwegian
Polish
Portuguese
Russian
Slovak
Slovenian
Spanish
Swedish
Turkish
If there's a language missing that you'd like to use for your test, please let us know! We'd love to add it to the system and allow more people to benefit from the use of our tool in that language. If we get enough votes, we'll make sure to add it!
More articles that might interest you