How to create a continuous learning environment
We should strive to be lifelong learners. A continuous learning environment at work supports an open mindset and makes personal growth a priority. Learning can be at the heart of your organizational culture, with a strategy in place to constantly improve. Incorporate an LMS into the fabric of your organization and watch it take you to great heights!
Table of contents
What is a continuous learning environment?
Maintaining a continuous learning environment is vital in any organization. A positive work environment directly links to job satisfaction and personal growth, plus it helps your team stay on the same page about up-to-date knowledge in their field. What's more, research by Deloitte shows that organizations with a continuous learning approach experience 37% higher productivity rates and are 92% more likely to innovate [1]. What are some of the key features of a continuous learning environment?
An environment that supports an open mindset.
An environment where personal growth is prioritized.
An environment where technologies and systems support collaborative learning.
How is a continuous learning environment fostered?
It's great to have a learning goal, but even more important to know how to get there. What strategies can you implement to make a continuous learning culture in your organization?
Learn how to give constructive feedback.
Set and share your personal goals.
Create awareness of the available resources.
Offer a learning budget.
Learn how to give constructive feedback
We all make mistakes, but what we do with them counts. Giving and receiving feedback is an essential part of learning. What makes feedback effective [2]?
The ability to communicate it clearly.
The ability to practice active listening when receiving it.
Communicating clearly is about getting your point across concisely. Feedback moments help provide structure. For example, you can set up regular progress and performance reviews with each employee to ensure everyone is aligned. You can also create a self-evaluation questionnaire beforehand. You and the employee fill it in independently, then meet to discuss the results.
Another regular feedback opportunity to consider is a retrospective. A retrospective is a team meeting at the end of the week where you discuss team members' improvement opportunities and successes. This promotes a healthy work culture where everyone feels valued.
Giving and receiving feedback is an essential part of learning
Employees and employers give feedback daily, both in writing and face-to-face. This less structured style should still be direct but respectful to ensure optimal learning. All feedback scenarios should include a balance between praise and actionable points for improvement.
Listening is an essential component of receiving feedback effectively. Active listening means focusing completely on the other person's words while waiting for your turn to speak. This will help you remember information better and show the other person that you are interested in what they say!
Set and share your personal goals
Setting goals at work is pretty standard, but how would it look to make those more personal? For employers and managers, making goals centered around personal growth can increase learning motivation. Create a goal by reflecting on the skills required for your role. You might do this through a self-assessment to evaluate your preferences and strengths. Which are you currently doing well, and which do you need to improve? Discuss it with a colleague or do it independently.
For employers and managers, making goals centered around personal growth can increase learning motivation
Sharing these goals with your team promotes transparency and accountability, both of which are necessary for reaching great learning heights! Sharing is also a great way to spread enthusiasm about personal growth and, in turn, encourage more productivity and better outcomes in others.
Create awareness of the available resources
It's common for employees to be unaware of the available learning opportunities in their organization, especially within larger companies [3].
You can advertise training opportunities, such as online courses or workshops, via email, newsletter, or intranet to your employees. This will ensure that good use is made of all the learning opportunities on offer!
Offer a learning budget
Sometimes we all need a little push to prioritize learning. As an organization, it's important to reinforce how vital learning is for personal and overall company growth. Do this by offering a yearly learning budget for each employee. This helps people feel in control of their development and will, in turn, empower them to choose what they want to spend their budget on. Employees may even share ideas and collaborate through the material they consume, creating a stronger team spirit.
How an LMS can support continuous learning
The main benefit of using an LMS to create a culture of continuous learning is that it brings all your resources under one (virtual) roof. Other benefits include:
You can organize e-courses in an online learning library.
Updating and revisiting material is easy.
An LMS promotes learning on the go.
Imagine having a learning space accessible to all team members, where they can learn at their own pace. Our Courses and Exams can be combined with a certificate to make learning truly rewarding for the participant! Once finished, keep track of and analyze employees' results effortlessly through our Academy feature. Take learning to the next level and choose an LMS that's mobile-friendly, like Easy LMS [4].
Useful resources
Frequently Asked Questions
Dig deeper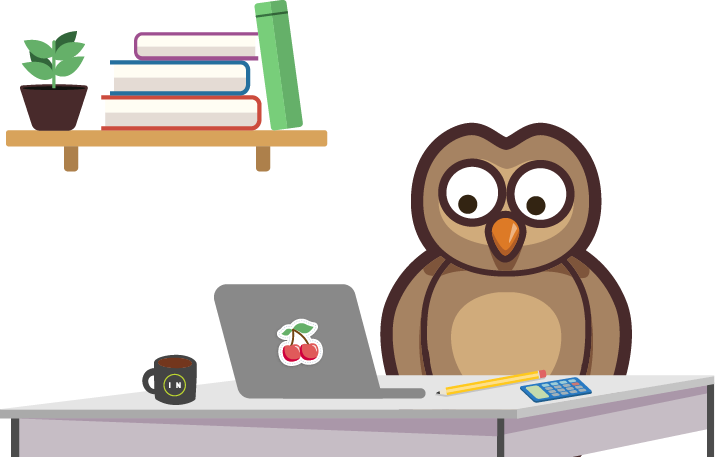 Learning is a part of our lives. Every day we acquire new knowledge, skills, understanding, values, and preferences. It can happen implicitly and repeatedly, for...