What is employee training? Definition explained
Training your employees is a prerequisite for a creative, happy, and productive workforce. Unfortunately, employees and management often dismiss employee training as boring or unneeded. But, it is the backbone of your organization. Let us explain why!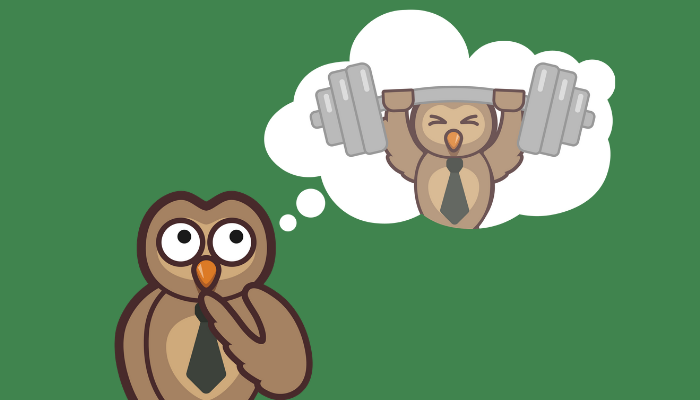 Table of contents
What is employee training?
Let's start with the definition of employee training. Sometimes training gets confused with development, but there is a slight difference between them:
Definition of employee training: As part of your organization, you provide your employees with the knowledge and skills to perform a specific task or procedure. The overall goal? Help them perform better at their current job. It's focused on short-term gains, like getting to know the latest product updates, onboarding a new hire on the CRM system, or introducing new project management software.
Definition of employee development: It is a continuous process focused on growth and adding long-term value to the organization, like leadership programs. Employee development does not only refer to optimizing an individual's skill set for a particular role. Instead, it is a form of continuous learning that nurtures professionals and helps them progress on their career paths. You can argue that employee training is an element of employee development.
How important is employee training?
It starts with engagement and motivation, and it ends with increased profit
Employee training is important to any company in any industry! Each training type has its unique benefits, but in general, employee training results in:
What are the costs of employee training?
Employee training comes with both advantages and disadvantages. But arguably the advantages outweigh the costs. Some of the main costs of employee training include:
Money: You will need to cover the costs of supplies, systems, and trainers.
Time: The time spent on training will require time away from daily tasks.
Know-how: You need high-quality content and instructors to ensure that your training results in the highest quality work.
Who needs employee training?
Employee training is for everyone
Employee training is for everyone: enthusiastic new hires, reliable associate employees, and trusted seniors. Even employees who are close to retirement need it. If you want to grow as an organization, you need to invest in the knowledge and skills of your staff.
The best way to invest in your team is by offering them a complete employee training program. It should start on their first day and continue until their farewell drink.
Identify the training needs of your employees
The first step to implementing a training program is to identify the training needs of your employees. To determine your training needs, you must first establish your business goals, and what success looks like in each role. Once you know the job requirements, you can assess your employees' current skill level.
Your employee's training needs will likely fall under one of the most popular training programs:
Orientation training
Onboarding training
Technical skill training
Soft skill training
Product or service training
Compliance training
Franchise training
Managerial and leadership training
You can also check our article about our top 10 employee training and development topics.
Popular training methods
From hands-on mentoring to online courses, there are many approaches to teaching these skills to your employees. Each employee, job role, and skill will require a different approach. We have identified the 12 most effective training methods.
Track your employees' progress
To assess your employees' progress and the quality of your training, you will need to record their activity and test their knowledge with exams and surveys. Read more advice on tracking your employees' progress.
Does Easy LMS support employee training?
Many companies still struggle to decide if investing in a training program is worth it, primarily because of the misconception that all training programs are overly complicated, elaborate, and expensive. However, it will become unavoidable with time. You'll need to document and establish processes, which can become a combination of random documents, videos, and unorganized files without a dedicated training system.
Is there a better way to do this? We think so.
90% of corporations already benefit from a form of online learning today
Easy LMS supports online training, which can be used on its own or as a supplement to on-site training. Online training platforms like Easy LMS are becoming a popular choice. 90% of corporations already benefit from a form of online learning today, compared to just 4% in 1995 [5].
Organizations can use online training to supplement all eight of the training methods we list in this article, especially for the theoretical parts.
Want to set up an online employee training program? Then consider Easy LMS. Our online tool has all the features you need to implement continuous employee training throughout your organization.
You can set up an Academy that stores all the Courses and Exams your employees need to take to do their job efficiently. Our tool will help keep track of your employees' progress, and our automation options will save you time. Brand it in your corporate style, so they don't even know you are using our system!
Useful resources
Frequently Asked Questions
Dig deeper
Employees can be like children. Parents with more than one child can tell you that each child is different. What works with one child doesn't...