8 popular types of employee training programs
Employee training enhances your employees' skills and enables them to work more efficiently. There are different types of employee training programs, however. It is essential to consider which style fits your company's needs to make the correct decisions and get the best results.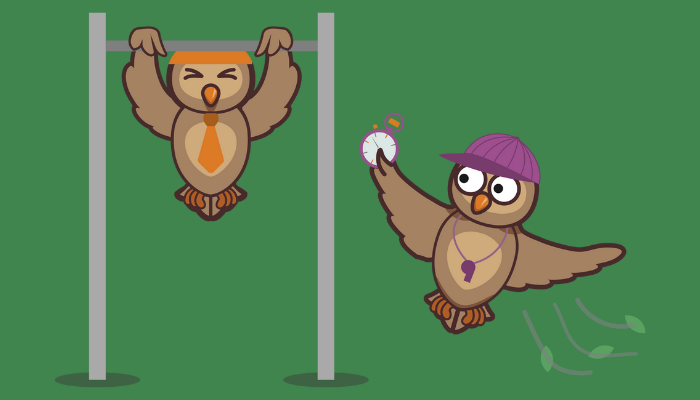 Table of contents
Types of training
Once you understand employee training and have acknowledged its importance to your organization, you'll realize your company needs to get started with an employee training program. Now, let's take a look at the eight most popular types [1].
1. Orientation training
Firstly, orientation training mainly consists of welcoming and introducing your new employees to the company. You can guide them through the basics to prepare them for their first day at work.
Guide them through the basics to prepare them for their first day at work
This one-day training covers the following topics:
Vision and core values of the company
Culture and company policies
Organizational structure
Introductions and office tour
Mandatory new hire paperwork
Administrative procedures such as creating login credentials and setting up their workspace
2. Onboarding training
To get your new hires up and running quickly, you can assign them an onboarding training program. It'll also familiarize them with all the software and hardware that they will use. This program can last as long as it takes to introduce relevant job skills, and address all the topics that employees need to do their job well. Read more about onboarding training.
3. Technical skills training
Maybe your employees are already skilled at writing quotations, accounting, writing content, or programming. But there is always room for improvement, especially if their job requires specific technical skills. Therefore, many organizations have a budget to maintain and improve their employees' technical skills.
There is always room for improvement
As an organization, you can either outsource your training to an external company or organize it internally. A senior employee can then be in charge of training the junior staff. You can also use an LMS as a tool for managing internal technical skill training.
4. Soft skills training
Not everything is about technical skills. Soft skills are also essential for job growth. We broadly classify soft skills as a combination of personality traits, behaviors, and social attitudes. These skills allow people to communicate, collaborate, and manage conflict effectively.
Soft skill training will help your organization build its ideal corporate culture and improve the relationships at work. Soft skill training can cover topics such as:
Listening
Communication
Teamwork
Adaptability
Public speaking
5. Product or service training
Product training can be part of your onboarding training program or ongoing skills training. You can use it to educate your employees about the products or services they represent to ensure they make a good impression.
Educate your employees about the products or services they represent to ensure they make a good impression
Also, it keeps your current staff up-to-date on new products, services, or features. You can either train your employees periodically with face-to-face courses or use an LMS to make this happen with far more ease.
6. Compliance training
Some industries require employees to fulfill certain legal obligations to perform their jobs. For example, authorities need mortgage advisers to regularly renew their licenses and construction workers to hold specific safety certificates.
Governments will often provide compliance training. Sometimes this happens in traditional face-to-face training, and sometimes this happens online. Read more about how an LMS can help with compliance training.
7. Franchise training
If you run a franchise, you want to keep your processes and products consistent across all franchised units. Maintaining consistency can be quite hard, especially if the processes and products change frequently. To keep employees updated, a special training team from the headquarters can provide education on-site.
Alternatively, headquarters could provide all the information and documentation and then leave it to the branch managers. Then, the managers can decide whether they train their staff offline or online. The headquarters could also organize the online training. Learn about how an LMS can help with franchise training.
8. Managerial and leadership training
Employees can grow to new, higher positions. To prepare them for a job with a leadership role, you can offer them leadership training. How do you become a true leader instead of just 'the boss'? How do you get your team on board, even if your decisions and intended plans initially generate resistance?
In multi-day training courses, you can help your employees gain deeper insights into leadership. First, the company needs to identify which employees have strong leadership potential. The company can achieve that by evaluating its employee's contributions to the company and seniority. The company can hire external coaches for one-on-one or group sessions with the trainees.
How to create employee training programs
Online employee training has become quite popular in recent years, and it works well for various employee training programs. Check out our step-by-step guide on how to create training programs for your employees.
Documenting your work as you go, and asking your colleagues to do the same, is a great way to get started with employee training. But it'll only cover the basics. A better approach is to organize this documentation in a way that is accessible and understandable to employees.
You can create different types of training programs by identifying the most urgent training needs in your organization. Here are some examples:
Are you planning on expanding and welcoming new hires to the company? Then orientation and onboarding training should be your priority.
Do you have a high-quality product that needs to adhere to specific standards and industry regulations? Then technical and compliance training might be your best bet.
Do you feel like your company needs to improve the relationships between people and the overall company culture? Then investing in soft skills training might do the trick.
If you have sales reps and customer support agents, it's essential to give them product training.
Do you have a lot of franchised units scattered around the country or the globe? Focus on franchise training to standardize your processes, products, and services throughout all divisions.
On the other hand, if your company is growing, managerial and leadership training can prepare senior employees for leadership roles.
Get started with online employee training
A learning management system like Easy LMS is a great way to organize all your content in one place. It also eliminates the excessive complication and costs of setting up an elaborate in-person training program for employees.
Any existing documentation you have can be used to create learning content to share with your employees. Also, most LMSs provide a reporting section, where you can have an in-depth view of your employees' activities, completion rates, and overall training performance. How about giving Easy LMS a try? You may be surprised by the results 😉.
Useful resources
Frequently Asked Questions
Dig deeper
You might think that the purpose of employee training is to simply teach your employees the basic skills required for the job. But its advantages...