Team spirit for the win
Work hard, play hard. There are multiple ways to strengthen team spirit. In this article we tell you about all the fun stuff we do.
We are colleagues, but more than that, we are a team! We work together. We discuss our work. We stimulate each other to break boundaries. We share our feelings - in good and bad times. We celebrate milestones. In our work, team spirit is a key to success, and essential for giving each other honest and actionable feedback. How do we create such an amazing work atmosphere?
We eat lunch together
In many offices, people grab lunch and stay behind their computers. No chatting with colleagues, no walks. Just crumbs on their keyboards. In our office, it's totally different: from 12:30 pm until 1:00 pm it's lunchtime. Everyone takes a seat at our long lunch table at the center of the office. We serve an extensive bread meal including boiled eggs, grilled cheese sandwiches, hamburgers, and the famous Dutch croquettes. All paid for by the founders of Easy LMS. Of course we make sure that we get our vitamins, with a full fruit bowl taking pride of place at the center of the table.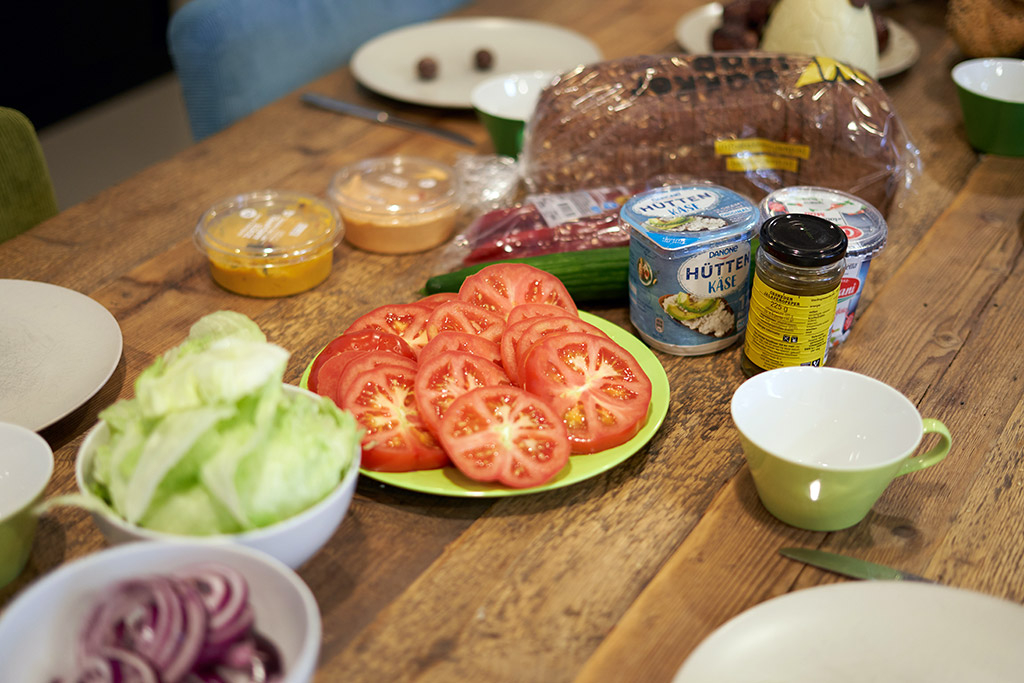 Our target condition is to barbecue once a month.
Lunchtime is a moment to reload, and get fresh energy for the rest of the day, helping us to get in flow again. Besides that, it strengthens our mutual bonds, because we share personal things. Sometimes we watch a trailer for the next blockbuster, or we discuss the latest episode of a popular show like GOT (watch out: no spoilers until Thursday).
We have Friday afternoon drinks
At exactly 5:00 pm our Friday afternoon drinks begin. Everyone completes their tasks, and grabs a beer (or a non-alcoholic drink) from our special beer fridge. A small selection of our beers:
La Chouffe
Wieckse Witte
Hertog Jan
The drinks are accompanied by the famous Dutch bitterballen, crisps, and some chocolate. During the drinks we reflect on the past week, and share our plans for the coming one.
We barbecue every month
Our target condition is to barbecue once a month. It's one of Jeroen's (product owner) biggest hobbies. Barbecue is his middle name, he could have invented it. The barbecues take place during lunch, or the Friday afternoon drinks. We serve hamburgers, spare ribs, short ribs, and marinated pork steak from a beautiful Bastard (the Dutch Green Egg).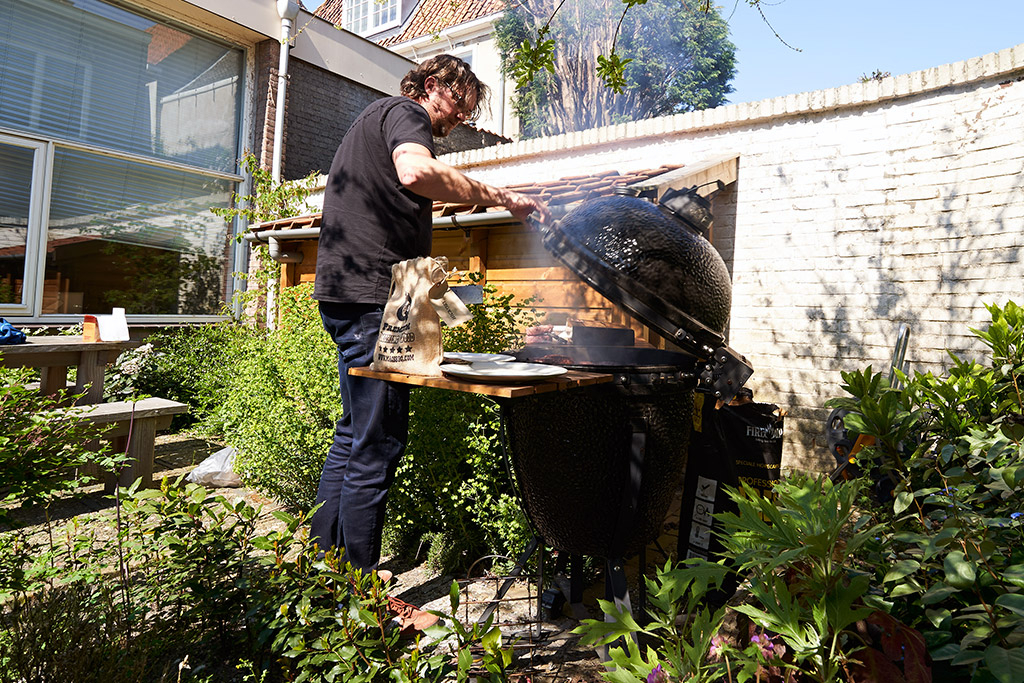 We pick an employee of the month
We use Slack to communicate with colleagues. In Slack, we have a dedicated channel for nominating colleagues who have done an amazing job. This could literally be anything. From updating our process flow in JIRA, to tidying up the messy drawer stuffed with cables. The employee of the month gets a trophy. Good to know: we call it employee of the month, but you can nominate a colleague anytime you want. The current employee of the month is Anouk, because she did an amazing job of making our product more accessible.
We celebrate success with champagne
In our office we display about fifty empty bottles of champagne. Each with a label on as a reminder of what we celebrated with it. This could be work-related, like the release of a new feature, a big client that purchased a subscription, or a warm welcome to a new colleague. Or it could be completely unrelated to work - a marriage, the birth of a child, or a new home.
We have team outings twice a year
The day before our Christmas holiday begins, the whole team goes out for dinner, and then we watch a blockbuster at the cinema. The other team outing is secret. It's organized by two team members that volunteer for this special and very important task. They always come up with a surprising day out. An overview of our last team outings: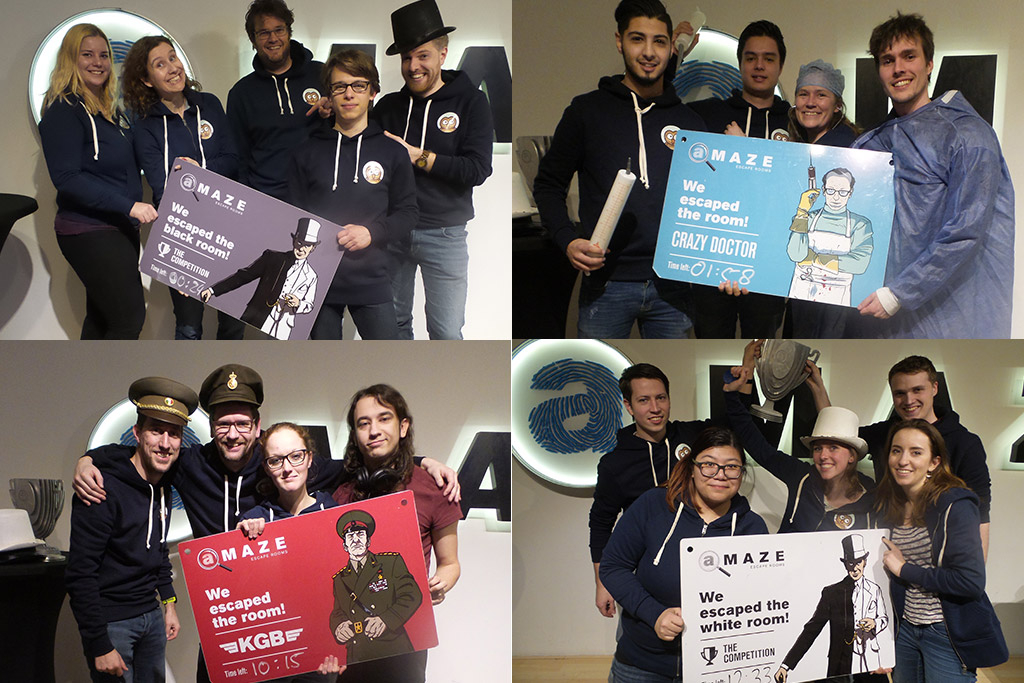 We have a movie night
Once a year we have a movie night. We all stay after we've finished our work. We order a pizza, or another meal, and get ready for the night. We stay until we can't keep our eyes open anymore. The last movie night we watched Bad Times at the El Royal.
We are a fun (and maybe a bit unhealthy) company, right? 😉
Curious about our special work culture? Explore our Working at Easy LMS section to learn more!