The new way of working at Easy LMS
Since the COVID-19 pandemic, remote working has become integral to our work culture. We embrace it because it allows our colleagues to tailor their work conditions to fit their preferences and circumstances. But how is remote working structured at Easy LMS? Is there even a reason to come to the office? Spoiler alert: yes, but we'd also like to explain our remote work policy!
Working from home: what's the standard?
We support a hybrid work environment. This means that for a full-time position, the standard is preferably two days at the office and the rest at home. More time at the office is also welcome; less is discouraged unless you have valid reasons. For instance, if you easily get overstimulated or thrive better in a quieter environment for health reasons.
The first month
In the first month, we prefer that you be in the office as much as possible
We do make exceptions to this standard in the first month. In the first month, we prefer that you be in the office as much as possible, ideally full-time. It's the moment for us and you to get to know each other well. After those two job interviews lasting a total of three hours, we have a rough idea of who you are (and you of us), but we want to see you shine. This is best achieved in face-to-face interactions by hearing your stories and sharing experiences at the lunch table. It's also easier to show things in person. Ultimately, you and your buddy, your colleague who helps you to get started, will decide what constitutes a comfortable balance between working from home and the office.
But how does working from home work in practice?
Because hybrid working is the standard, we have a remote-first policy, which means:
We use a virtual private network (VPN) to access work documents and/or software.
We conduct online meetings as soon as one participant works remotely. One person working from home means everyone gets behind their webcams!
We keep track of processes, agreements made in online meetings, and other documentation in an online environment, ensuring everyone can access them anytime, anywhere.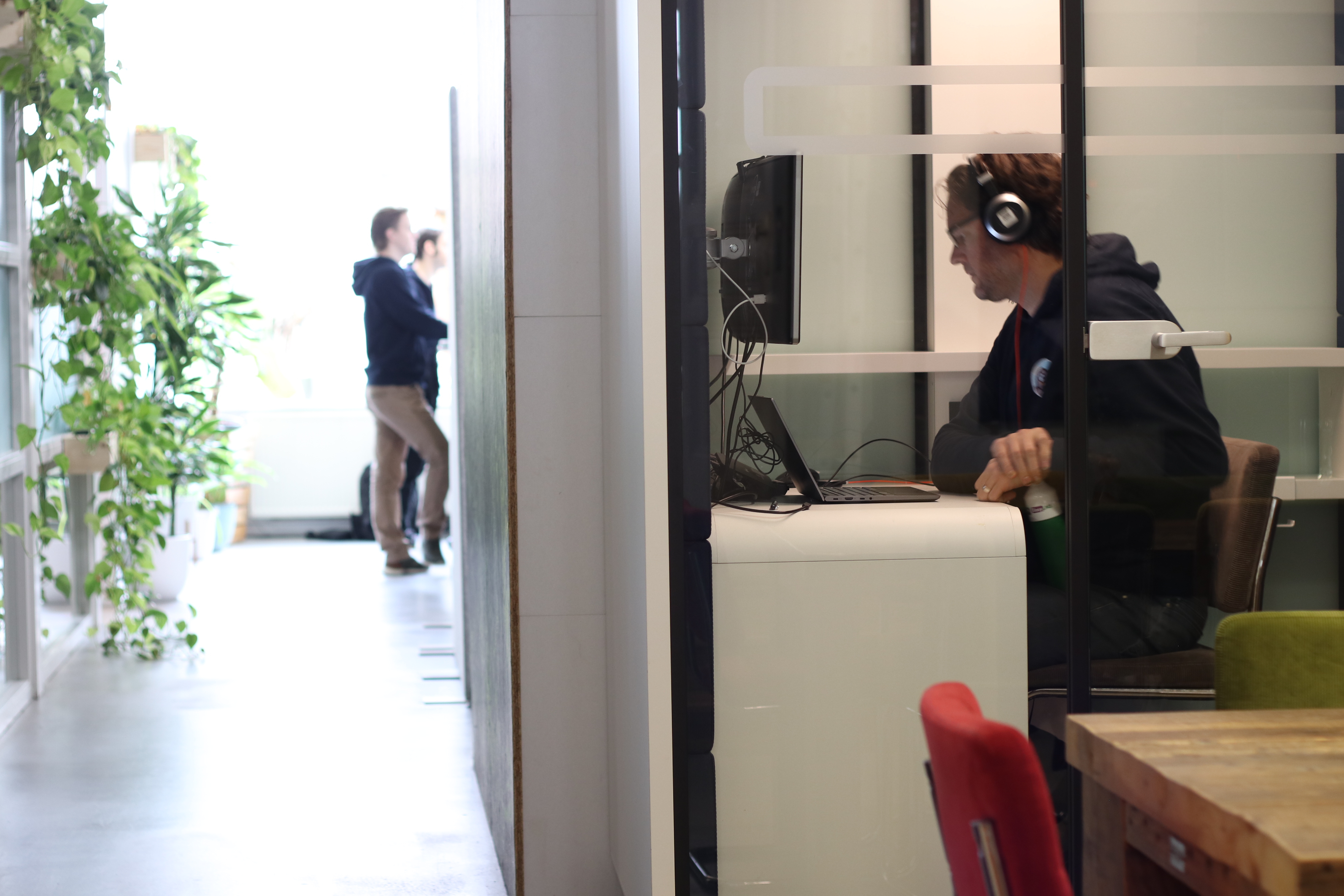 Nowadays, most of our day-to-day meetings happen online. We try to keep meetings to a minimum, partly for that reason, but sometimes it's just unavoidable. Yet, we like to meet face-to-face for crucial company-wide gatherings like strategy days. Those tend to run longer, and Zoom fatigue is a constant threat. We know this, and we've even noticed it in quick chats. That's why we take regular breaks during online day-to-day meetings to take a breather and closely monitor the number of daily online talks.
Another risk of remote work is the temptation to secretly work in the evening. We are against overtime!
Will I get all the equipment for a home office?
We ensure that your physical and online home working environment is in order. We provide the necessary equipment, from chairs to screens (if you want three, that's okay!) and from noise-canceling headsets to ergonomic mice.
And what about the office?
We have a mix of people at the office on different days of the week. Anything between four and twelve is typical!
Our office isn't just a place where we work hard; these days, we're starting to view it more and more as a meeting spot. We make sure coming to the office is truly worthwhile. Therefore, we provide a chair massage monthly and daily free lunches. Our standard lunches are as sustainable as possible, with the healthiest ingredients. We even source our cheese, vegetables, and fruit locally! We also have some indulgent lunches, like 'kibbeling' once a month, and regular barbecues in the summer! And when we mention summer, we mean ice cream! We often walk to Chocolaterie de Lelie.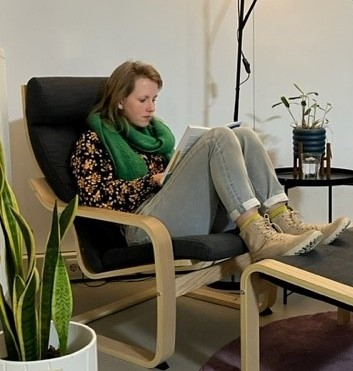 Furthermore, we do everything possible to create a pleasant, welcoming atmosphere in our office. Our office is filled with vibrant greenery. Walls covered in plants, moss panels, hanging plants, and room dividers full of greenery. The power of plants helps us concentrate and deliver high-quality work. We also have a chill-out space where you can read quietly in a comfy chair or enjoy our monthly massages. Need to focus without any interruptions? You can opt for a cubicle or our designated quiet room. Even though many colleagues work from home, each colleague still has their own dedicated workspace. It really brings that 'home sweet home' feeling!